Here is the new and improved painted safety glass. It's a thousand times better than the matteboard.. I am delighted with how it looks.  The monitor image seems to hover in the blackness of the glass.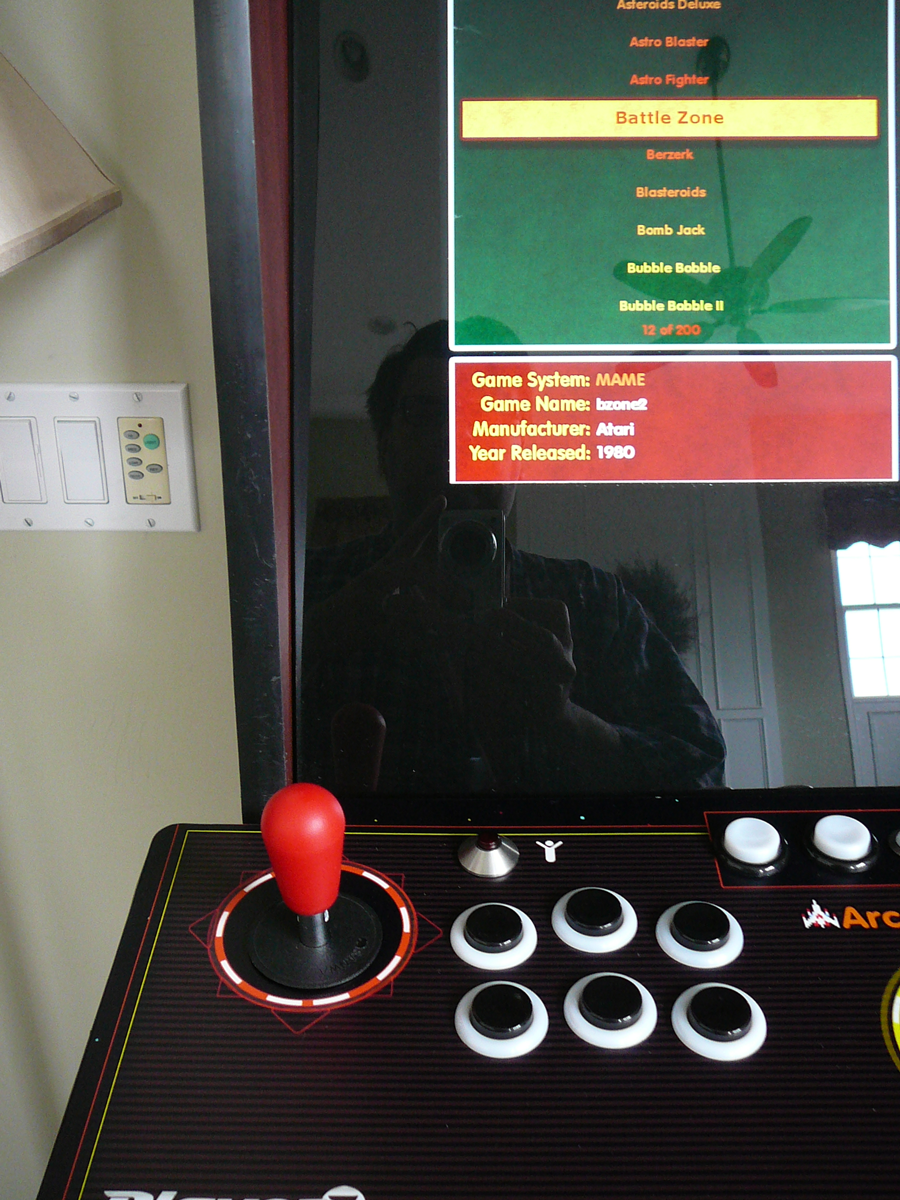 Here you see how I mounted the Aimtrak LED Lightgun Sensor.
The foam board bezel I was using just wasn't doing it for me.  I could see it through the tinted safety glass and it looked homemade. To make a painted bezel, I masked off and painted on the back of the tinted glass.  The little notches are for the Aimtrak LEDs.